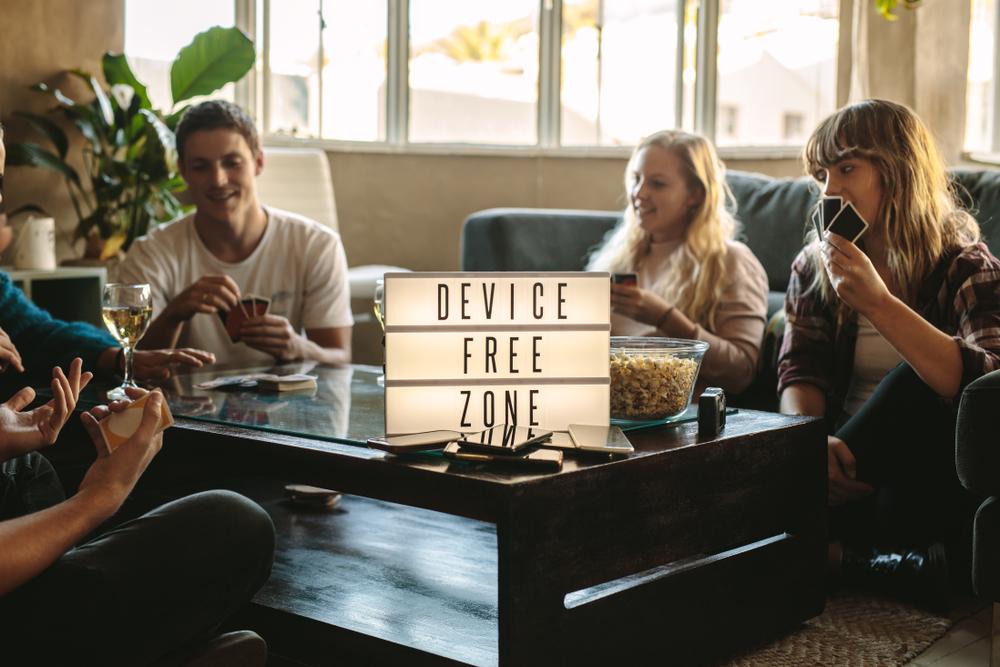 1. Taking a break from technology allows you to focus on you.
Technology, such as constant cell phone use, can cause us to feel out of touch with ourselves. We focus more on what is going on in the lives of others, even people we might not speak to on a regular basis. This can cause us to forget to take care of our own bodies, minds, and relationships. Too much television, for example, can get in the way of exercising and eating healthy. Cell phone use can prompt us to neglect taking time to sit and reflect on our needs.
Even if it is only for a few hours a day, turn off the television, the cell phone, and other forms of technology that you rely on. Read a book. Take a walk in nature. Exercise. You will be surprised how much your mental health can benefit from proper care and the ability for you to focus on self-care.